How to Cook Steak
Steak, the most important type of beef.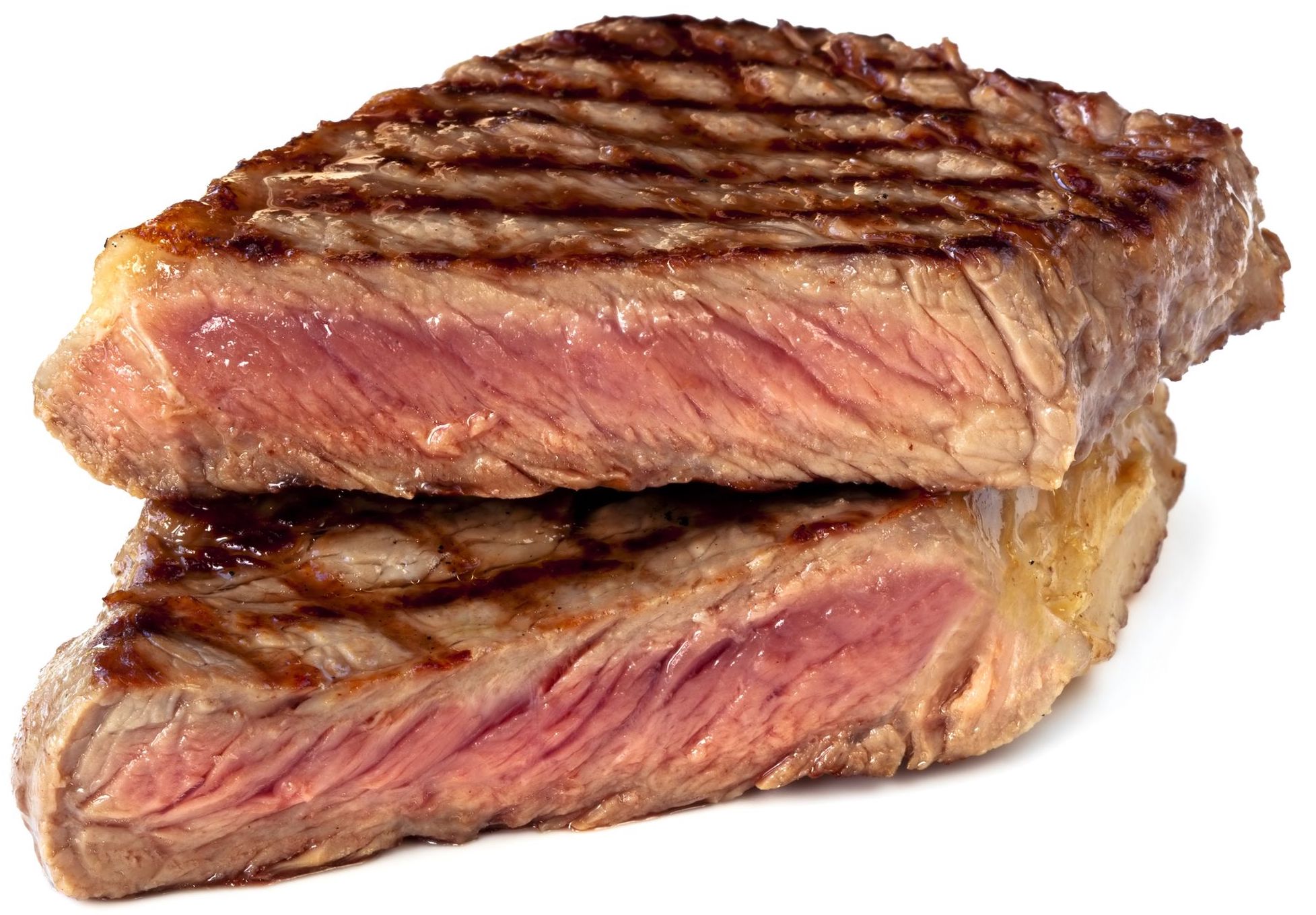 How to Cook an Amazing Steak
Always cook meat at room temperature, never cold or frozen.
Saturate in olive oil and sea salt or other seasoning. (Try Santa Maria sold in the meat department.)
Heat your grill to 450 degrees.
Sear the steak on either side, only long enough to make quality looking grill marks. Usually takes only 2 minutes a side.
Remove steaks from bottom rack and place on the top rack.
Turn off the middle burner below the steaks, effectively making your grill a convection oven.
Reduce the grill temp to 350-degrees. If you don't have a grill that holds a constant temperature, buy a new one.
No more chewy leather on the outside, no more over cooked steaks, and always more tender.
Steak Trick: If I am cooking for others, I want to avoid making multiple cuts in a steak or poking holes in it with a thermometer, therefore, I always cook one extra steak as my "test" steak and cut it multiple times to get a representative sample of how it is cooking without cutting the others.
The test steak makes a great snack when nobody is looking.
Add to the collective knowledge!
Have any good steak tricks up your sleeve? Let us know and tips that make the cut will be added to the page. Good suggestions will be rewarded with manpoints. Obviously.